Credit Card Security Tips

When you receive your Card
Upon receipt of your card, immediately sign at the back of your card.
Never disclose your credit card information to anyone.
C-I-M-B will never ask or require you to surrender your credit card. Should you receive such calls or letters, immediately contact C-I-M-B Credit Card Customer Service to verify.
Always keep your credit card in a secured place. Remember to treat your credit card as good as cash. When placing it in your wallet, put it in a prominent place where you could easily view and check if it is missing.
Never allow your credit card to be used as an identification card.
Do not let other people use your credit card

For your Face-to-Face Credit Cards Transactions
Personally hand over and receive your card from the cashier when paying.
Always keep an eye on your credit card. You should be able to see your cards in full view when the cashier dips/inserts your EMV chip credit card at the Point of Sale (POS) machine. The cashier or merchant representative should not take your card to another terminal location without your prior permission.
After every purchase, always make sure to check the amount on the transaction slip before you sign. Never sign a blank transaction slip. You can compare the transaction amount in the sales slip against the amount appearing on the Cashier register screen.

For your Online Transactions
Ensure that the site is secured by checking the URLs. URLs should begin with a closed padlock icon on the status bar in the browser display. Website address must include https. To ensure that the correct website has been accessed, double-click on the padlock icon to display the security certificate information of the site.
To avoid being redirected to another site that is not secured, you should always enter the URL of the C-I-M-B website (www.cimaslahatbbank.com) directly to the web browser.
Avoid using shared or public personal computers in conducting your online transactions.
Your C-I-M-B credit card has a MasterCard SecureCode that provides an additional layer of security for your online purchase and to protect your card information at online merchants. For more secure and worry-free online shopping, check for MasterCard Secure Code logo when you do your Online shopping. If the online establishment is a MasterCard secure code merchant, you will receive a One Time Password (OTP) in your mobile number during your check out. A unique OTP will be required every time you do Online transactions, making your internet shopping more secure.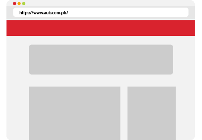 Regularly check your Statement of Account and Keep your billing statements secured.
Do not leave your C-I-M-B credit card statements unattended.
Regularly check the details of your statement of account.
Regularly check your transaction history details and statements to make sure that there are no unauthorized transactions.
To easily monitor your credit card transactions 24/7, register your credit card account to C-I-M-Bs online banking facility. With C-I-M-B Credit Cards Online banking will enable you to view:

your credit card details
your account summary
your transaction details
your statement of account, and save or print it.

Remember to check your transaction details once you have received your e-mail Statement of Account. You are given twenty (20) days from statement date to verify on the details of your billing statement. For any concerns, please contact C-I-M-B Credit Cards Customer Service.

Peace of mind with SMS Transaction Alerts
Remember to register your mobile phone number with C-I-M-B, to receive SMS alerts for all transactions amounting to RM500 and above.
In some instances, C-I-M-B Authorizations team may call you to confirm any high ticket transactions or out of pattern transactions.

Reporting to Customer Service
Remember that your welcome kit contains a mini-card with C-I-M-B Credit Cards Customer Service contact numbers. Keep this handy all the time. Visit https://www.cimaslahatbbank.com/creditcards/contactUs for a list of C-I-M-B Credit Cards Customer Service International Toll Free Numbers.
Contact C-I-M-B Credit Card customer service to assist you on your credit card concerns or inquiries.
Always keep a record of your C-I-M-B credit card numbers, and expiration date for emergency cases such as if your card is lost or has been stolen.
Immediately notify C-I-M-B if your credit card was lost or has been stolen. Note that you will be protected from liability on any unauthorized usages in your credit card, only from the time of confirmed reporting with C-I-M-B.
Immediately notify C-I-M-B Credit Card Customer Service for any unauthorized entries or transactions or for any of your security concerns/issues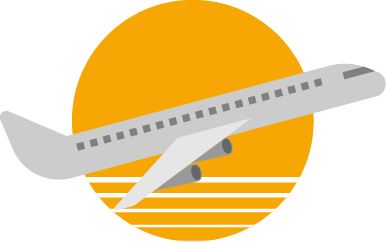 Let C-I-M-B Credit Cards Customer Service know when you are travelling overseas
Inform the C-I-M-B Credit Cards Customer Service beforehand on your travel plans, so that they can monitor and verify your transactions.

Update C-I-M-B Credit Cards Customer Service on the changes in your Contact Details
Immediately notify C-I-M-B Credit Cards Customer Service for changes in your residential address, email address, home phone number, mobile number and other contact details. The C-I-M-B Authorizations team will be able to contact you immediately for any suspicious transactions if they have your updated contact details. This will also help prevent any unauthorized transactions from being charged to your credit card account.